Welcome To Omaha Patrol Private Security!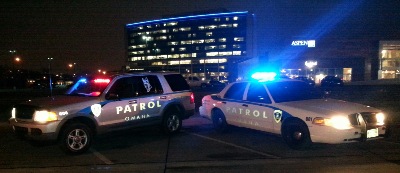 Omaha Patrol Private Security is changing the security industry one client at a time.

You can walk tall and carry a big stick....

Without the proper training and experience, all that brawn is useless. At Omaha Patrol Private Security, we provide security that mixes brains and brawn. Our officers know the law and play by the rules. And they are ready if challenged to do everything within the law if needed to protect you and your property.

We are not unprofessional "guards" that are "playing policeman." We are highly trained professional security officers that put your safety first.

What Makes Us Different?

Steven Beberniss leads his team with the same zest that took him from working man to successful business man. Omaha Patrol Private Security team of officers are ready no matter what the situation is. Whether it is diffusing a volatile situation or making sure an apartment resident is safe at home. Our Team of highly trained officers receive many hours of training in Nebraska law. Our armed guards receive extensive training on the firing range and are state-certified in firearm use.

Steven Beberniss and his officers leave nothing to chance when it comes to protecting his clients and their livelihood. Browse our website to learn why you need Omaha Patrol Private Security now.

Mission Statement

Omaha Patrol Private Security's Mission is 100% client satisfaction. We strive to meet or exceed our client's specific requirements by providing the highest quality of security services. We take pride in the level of services we provide to our client's and the community while keeping our primary emphasis on security, professionalism, honesty and integrity.